Construction Worker Crushed by Paver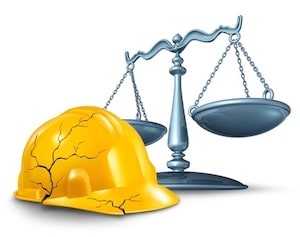 In a recent freak accident, a construction worker was killed at an Orange City job when a paving machine ran over him.
The 72-year old worker, who had more 30 years of experience in the paving and construction industries, was applying asphalt at a medical facility parking lot. He apparently fell off the equipment which then partially ran him over. The victim's crew members tried to lift the heavy paving machine off him but could not do it, and he was pronounced dead at the scene.
The cause for his fall remains unknown, and the Occupational Safety and Health Administration (OSHA) is investigating the accident.
Constructions Jobs are Dangerous
Construction jobs are high-risk, with an average of 14 deaths in the U.S. every day. In fact, more than one-fifth of annual worker fatalities in the workplace are in the construction industry. Additionally, millions of workers are seriously injured or sickened due to chronic exposure to toxic substances or stressful workplace conditions.
But the statistics don't tell the real story. Behind every serious workplace accident are workers and their families who endure hardships and financial loss. And the most tragic point is that practically all of these incidents could have been prevented.
Investigating a Workplace Accident
OSHA recommends that every workplace accident that results in injuries or a fatality - as well as close calls - be thoroughly investigated by the employer. Investigations are incident-prevention tools as part of a workplace safety and health management program. The outcome of an investigation should be the identification of workplace hazards as well as recommendations to control these risks.
OSHA's recommended employer 4-step investigation process includes:
Preserving and documenting the scene. Material evidence must not be moved or altered. Document the scene and activities in writing, photos or video.
Collecting information. Conduct interviews and review documents such as equipment manuals, company records, maintenance schedules and training.
Determining root causes.
Implementing corrective actions that specifically address the root causes.
Getting at the root cause of a workplace accident and implementing actions to ameliorate any problems will help future workers. But an employee who has been seriously hurt in an on-the-job accident faces significant medical, rehabilitation and therapy expenses as well as lost wages and impact on future earning ability, permanent disability, pain and suffering. A Workers' Compensation settlement may not cover these injuries. Please contact our experienced attorneys - we will explore all options available to you.
Let Us Know if You Have Been Injured in a Workplace Accident
If you or a family member has been hurt on the job or has been harmed in a truck accident, bus accident, car accident, slip and fall or any other type of personal injury, please contact the Law Offices of Diana Santa Maria, P.A. immediately. Our experienced attorneys will fight for the compensation you deserve. Please call us for a free consultation. Attorney Diana Santa Maria, personal injury attorney in Fort Lauderdale, will fight to secure justice for you and your family. You can reach us at (954) 434-1077 or contact us via the website.