About Us
Securing Justice and Obtaining Full Compensation in Serious Injury Cases
The Law Offices of Diana Santa Maria, P.A. has been helping victims of personal injury, accidents and medical malpractice since 1991. We are primarily based in Fort Lauderdale, Florida although we service clients from all over the world. In 1991 personal injury lawyer, Diana Santa Maria, started her own practice after having represented personal injury and medical malpractice clients since she first started practicing law. Now the firm has expanded its staff and outside attorney base. Diana Santa Maria, as managing attorney of the firm collaborates with outside lawyers in an energetic and dynamic practice tailored to each client's unique case bringing in the precise expertise needed for all cases. With an expanded staff and outside counsel in all types of various specialties, the firm energetically represents injured people from all walks of life and from many countries throughout the world who have suffered serious injuries or death as a result of the negligence of others.
Our Philosophy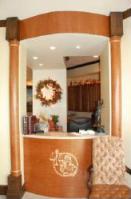 We seek to secure justice and obtain full compensation for our clients in order to compensate and make them whole. In the process we seek to restore balance in our clients' lives and thereby facilitate healing after an injury or loss. Our experienced lawyers have handled serious injury cases with large verdicts and settlements reaching and exceeding the million-dollar range against major insurance agencies, large corporations, Fortune 500 companies, hotel, apartment and condominium complexes, restaurants, airlines, department stores and other mall establishments, construction companies, architectural and engineering firms, developers and many other businesses whose responsibility it is to ensure the safety of their patrons. While we represent people from all walks of life, we have also represented children, students as well as high-profile professionals to include artists, craftsmen, medical professionals, lawyers, accountants, dentists, surgeons, professional athletes, dancers, musicians and actors. Every case is unique and we strive to represent each client in a manner unique to their particular injury or loss evaluating each case based on how it has affected that particular client together with their chosen occupation or career.
The firm continues to represent injured plaintiffs in major and serious injuries in the following situations:
Auto accidents. Motor Vehicle accidents can be devastating.Our experienced attorneys represent people injured in all types of motor vehicle accidents, to include planes, trains, bus, boating and other types of vehicular accidents. We can help you obtain compensation for losses stemming from injuries which cause physical and emotional disability to compensate you for your pain and suffering, medical bills, lost income and lost earnings capacity, and property damage. While insurance companies may be willing to settle quickly, the amount offered may not adequately compensate you for your losses. Contact us to learn more about what you are entitled to. Your consultation and our advice to you is free and at no cost.
Medical malpractice. Medical mistakes can ruin peoples' lives. Our medical malpractice attorneys have successfully handled numerous cases involving injuries caused by medical error or neglect to include birth injuries, RSD (reflex sympathetic dystrophy) or CRPS (Complex Regional Pain Syndrome), failure to timely diagnose and misdiagnosis of cancer, appendicitis and other conditions, surgical errors, operating room fires, failure to properly attend to patients leading to falls and fractures in hospitals and other nursing facilities, Emergency Room (ER) injuries and many other types of medical and/or nursing neglect cases. We will evaluate your specific circumstances to determine whether there are grounds to bring an action.
Premises liability. Property owners have a duty to provide safe premises for the people who frequent their establishments. Our professional personal injury lawyers have successfully handled cases involving injuries resulting from slip and fall accidents on unsafe walkways, stairwells or steps in buildings or on other property. Falls and serious injuries can also occur as a result of tripping accidents on uneven surfaces or due to other hazardous conditions. Our lawyers have represented persons injured as a result of all types of falls when due to the negligence or carelessness of others.

Establishments that provide swimming pools for their patrons have a duty to comply with state guidelines governing pool safety. Owners and managers of public swimming pools must provide supervision and appropriate life saving equipment to prevent accidental drownings. Our lawyers have successfully represented drowning victims and their families when drowning accidents are caused by violations of state safety regulations governing pool safety.

Malls, department stores and public shopping areas and their respective parking lots must be kept safe from crimes and vandalism. Owners and managers of such establishments have a duty to provide adequate security to ensure the safety of their patrons. Our lawyers have successfully represented victims of injuries caused by violent crimes due to a business or other premise owners' failure to provide adequate protection or security to its patrons.

Call us to see if we can help you secure compensation for your injuries as a result of a premise owners' neglect or failure to provide a safe environment.
Complimentary Consultation With no Risk to You Contact Us Today at (954) 434-1077 or Toll Free at (800) 668-2156
We are skilled at what we do and we are compassionate and respectful to you or your loved one. Your case or that of your loved one will be given the personalized attention it requires during our initial evaluation and throughout the entire process of handling it and representing you.