Who is Responsible for the Miami Passenger Bridge Collapse?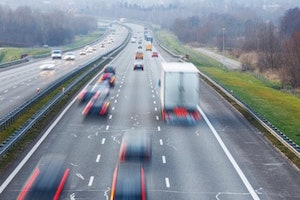 A midday drive along the Tamiami Trail ended in tragedy last week when a recently installed pedestrian bridge collapsed onto the busy highway.
Designed to connect Miami's Florida International University with the town of Sweetwater, the bridge was under construction when the accident occurred. Authorities reported that 6 individuals were killed and 9 more injured when the 950 tons of concrete crashed down. Recovery efforts continue, although officials are confident that no more victims will be found.
Ironically, the bridge was intended to increase student safety. A student was killed last year in a pedestrian accident while crossing this busy roadway. The pedestrian bridge was intended to allow thousands of students living in Sweetwater to pass over the highway safely to the university.
Bridge Design Change Extended Completion Schedule and Caused Budget Overage
A major design change was necessary in 2016. The Florida Department of Transportation ordered Florida International University and its contractors to move one of the bridge's main support structures 11 feet north. This resulted in widening the gap between end supports and required new structural design.
The installation of the bridge used an innovative construction method known as "accelerated bridge construction" - also known as "instant bridge." The bridge was assembled on the side of the highway while support towers were put in place. Then the bridge itself was lifted and positioned over the road in only hours. The project, which includes a plaza and extensive lighting and security cameras, was due to be completed in 2019.
An engineer with the firm that designed the bridge reported cracks in the structure only 2 days before the collapse. At this time, it is unclear whether the cracks affected the bridge's structural integrity. A National Transportation Safety Board (NTSB) investigation is ongoing.
Who is Responsible for the Accident?
Determining liability for an injury or fatality in a construction site accident can be complex and problematic. One or more entities may be found to have acted negligently and therefore to be liable for the collapse including:
Construction site/property owners
Design architects
Construction engineers
General contractors
Construction site managers
Materials manufacturers
Equipment manufacturers
It undoubtedly will take years to determine liability in this complex tragedy for any wrongful death and personal injury claims.
We Can Help if You Have Been Injured in a Construction Accident
If you or a family member has been harmed in a construction accident or car accident, slip and fall or any other type of personal injury, please contact the Law Offices of Diana Santa Maria, P.A. immediately. Our experienced attorneys will fight for the compensation you deserve. Please call us for a free consultation. Attorney Diana Santa Maria, personal injury attorney in Fort Lauderdale, will fight to secure justice for you and your family. You can reach us at (954) 434-1077 or contact us via the website.