What is Whiplash?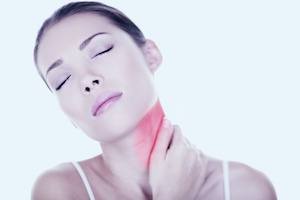 Whiplash is a common term - we hear it almost routinely after a car accident or other type of vehicle accident.
Basically, any sudden blow or impact that causes your neck to jolt forward and then quickly backwards, resulting in neck strain, is whiplash. Car accidents often cause whiplash injuries especially those that are rear-impact. This lurching movement to the head and neck can damage the neck and back's supporting ligaments, muscles and other connective tissues.
Whiplash, more accurately defined as "acceleration - deceleration injuries," is not limited to auto accidents. Whiplash injuries can also occur from falls, horse riding injuries, bicycle accidents and many other recreational and sports activities especially contact sports.
Whiplash Symptoms
Whiplash injuries are usually confined to the neck and spine. Symptoms can include:
Pain or aching in the neck or back
Decreased range of motion
Referred pain in the shoulders
Pins and needles to legs and arms
Headache
What to do if You Have Experienced a Whiplash Injury
Symptoms of a whiplash injury may appear right after the accident but often are not felt until days or even weeks later. For this reason it's important to have a thorough medical check after any vehicle accident or other personal injury involving the neck or spine even if you don't have any pain or other symptoms.
The full extent of the damage of a whiplash-type injury may not be readily assessed quickly. Medical expenses, physical therapy and other needs may arise in the future that are related to your accident.
The experienced attorneys at the Law Offices of Diana Santa Maria, P.A. can help review your whiplash case and determine what it is worth.
Contact Us for Help With Whiplash Injuries
If you or a family member has been injured in a car accident or any type of personal injury, please contact the Law Offices of Diana Santa Maria, P.A. immediately. Our experienced attorneys have the right expertise to fight for the compensation you deserve. Please call us for a free consultation. Attorney Diana Santa Maria, personal injury attorney in Fort Lauderdale, will fight to secure justice for you and your family. You can reach us at (954) 434-1077 or contact us via the website.