Two Head-On Collisions Result in Traumatic Brain Injuries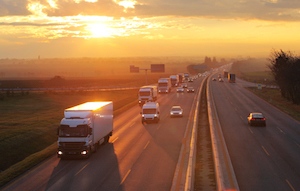 What do a 21-year college student and a 27-year old Florida Fish and Wildlife Conservation Commissions officer have in common? They were both innocent victims of recent head-on collisions - on opposite sides of our state.
Unfortunately, the wrong-way crash near the Fort Lauderdale Airport resulted in the death of the young student. The victim's car was struck head-on when the other driver's car entered Federal Highway going the wrong way. The victim suffered severe brain injuries and lingered for days before dying of a traumatic brain injury (TBI). The accident is under investigation.
The second accident occurred in North Naples when the victim's U-Haul truck was hit head on by a pick-up truck that had crossed the median into opposing traffic. Suffering from TBI, the victim is still in a coma and fighting for his life at the time of this writing. This accident is also under investigation.
More Than Half of Traumatic Brain Injuries Result From Auto Accidents
A TBI results from force that either fractures or penetrates the skull. This area is particularly susceptible during a car accident.
During an auto accident, the head may strike an object such as the windshield or steering wheel. The tremendous force of the accident can cause the brain to collide internally against the skull. For example, in a crash, the head may come to an abrupt stop but the brain will continue its movement. This damage causes bruising of the brain and also bleeding, or brain hemorrhage. Often, these internal injuries are not visible at the time of the injury.
Another type of blunt trauma injury to the brain may occur when the moving head experiences an open wound such as from the car's roof crushing down on the victim or occupant ejection. In these types of injuries, the brain on the opposite side of the actual point of impact is pulled away from the skull and damaged.
TBIs Have Disastrous Impact on the Victim's Life
Moderate to severe TBIs can result in permanent physical and/or mental disability. Victims may be challenged with work, completing tasks and even just self-care.
Some of the resulting impacts include:
Motor deficits and disabilities such as paralysis, difficulty walking and talking, vision problems and difficulty thinking and remembering.
Physical effects including sleep disorders, appetite changes, chronic pain, seizures, loss of bowel or bladder control.
Cognitive effects like memory problems, confusion, slow processing speed, impulsiveness, judgment.
Speech and language effects as in slurred words, aphasia and problems reading.
Vision loss, blurred vision, problems judging distance.
Hearing loss.
Social or behavioral effects such as depression, aggression or irritability.
We can Help if You Have Experienced a Traumatic Brain Injury in an Auto Accident
If you or a family member has been harmed by a truck accident, bus accident, car accident, slip and fall or any other type of personal injury, please contact the Law Offices of Diana Santa Maria, P.A. immediately. Our experienced attorneys will fight for the compensation you deserve. Please call us for a free consultation. Attorney Diana Santa Maria, personal injury attorney in Fort Lauderdale, will fight to secure justice for you and your family. You can reach us at (954) 434-1077 or contact us via the website.