The Leading Causes of Wrongful Death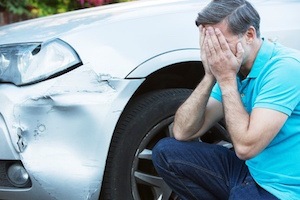 A wrongful death is one in which the death is brought about by the negligence or wrongful act of others. Not every death is wrongful, but if you have lost a family member because of the negligence of another, you are entitled to pursue compensation from such a loss.
In Florida, family members who may recover damages in a wrongful death case include the deceased's spouse, children and parents, and any blood relative or adoptive sibling who may be dependent on the decedent for support.
What are the Leading Causes of Wrongful Death?
In the U.S., the leading causes of wrongful death are:
Auto accidents. The most common causes in wrongful death claims are car accidents involving impaired, distracted or aggressive drivers as well as pedestrian accidents.
Truck accidents. Deaths from truck accidents may involve wrongful death settlements from the driver's insurance policy if he is an independent contractor.
Bicycle accidents. Because of their relatively small size and low visibility, bike riders are vulnerable to accidents with larger vehicles that can result in personal injury and wrongful death.
Medical malpractice. When medical professionals don't exhibit a "reasonable duty of care" to their patients, they may be liable for medical malpractice in the event of a wrongful death. Some common types of malpractice that can lead to a wrongful death include misdiagnosis or delayed diagnosis, surgical errors, emergency room errors and prescription drug errors. Depending on the situation, the hospital may also be held liable.
Defective products. A wrongful death lawsuit may result when a death occurs because of a misrepresented product, a faulty manufacturing process or a failure to warn of potential injuries or death.
Work-related and construction accidents. A worker who dies from exposure to an unsafe work environment or who dies from an explosion, fire, machine-related accident or due to improper training or faulty equipment may have been killed because of workplace negligence.
Criminal acts. When a person commits a criminal act that causes the death of an individual, a wrongful death claim may be considered.
Other causes of wrongful death include drowning, watercraft accidents, premises liability cases like slip and fall and airplane accidents.
We can assess your case to determine its merit and if your family member's death could have been prevented with the exercise of reasonable care. We will pursue damages such as pain and suffering, lost wages, medical bills, lost earning capacity and needs of dependent living relatives.
We Can Help if You Have Lost a Loved One Due to Another's Negligence
If you have lost a family member due to a wrongful death or if you have been injured by any type of personal injury, please contact the Law Offices of Diana Santa Maria, P.A. immediately. Our experienced attorneys will fight for the compensation you deserve. Please call us for a free consultation. Attorney Diana Santa Maria, personal injury attorney in Fort Lauderdale, will fight to secure justice for you and your family. You can reach us at (954) 434-1077 or contact us via the website.