The Law Offices of Diana Santa Maria: 2017 Best Lawyers List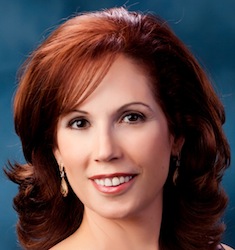 We are pleased to announce that once again The Law Offices of Diana Santa Maria, P.A. in Fort Lauderdale has been selected for inclusion along with a select group of attorneys in Best Lawyers in America.
To be included in Best Lawyers 2017 Best Law Firms is a significant honor. A law firm must first be nominated for this recognition and then evaluated by current listed attorneys. The final lists are compiled from tens of thousands of confidential, peer-review surveys. Best Lawyers lists appear in dozens of city and regional publications in the U.S. as well as in business and general publications across the globe.
Best Lawyers Recognition Demonstrates Our Firm's Expertise
Managing and Founding Partner, Attorney Diana Santa Maria, started our law firm 25 years ago. Since then we have obtained multimillion-dollar verdicts and settlements for victims of vehicle accidents, construction accidents, drownings, criminal assaults, products liability and medical malpractice cases. Our attorneys vigorously represent individuals from all walks of life and from many areas in the world that have suffered from a personal injury as a result of the negligence of others.
Our philosophy is to pursue justice passionately for victims of personal injuries. We strive to obtain compensation for our clients to make them whole and restore balance in their lives. We believe that every case is unique and we represent each client in a manner that is specific to their particular loss or injury.
Our firm has successfully handled serious injury cases with large verdicts and settlements exceeding the million-dollar range against insurance companies, corporations, hotels and restaurants, retail establishments and construction companies.
Our Attorneys Have Extensive Experience and are Active in the Legal Profession
Our personal injury attorneys have diverse and broad experiences to represent our clients with excellence. All attorneys are published authors or co-authors of legal articles.
Attorney Diana Santa Maria is devoted to giving back to the legal profession. She is a recognized leader and Fellow of the Florida Justice Association, the state's trial bar organization. She has served as an adjunct professor at Nova Southeastern University Law School and is a frequent author and lecturer to other lawyers within the field of Personal Injury and Medical Malpractice.
We Have the Right Expertise to Help with any Personal Injury Issue
If you or a family member has been injured in any type of personal injury, please contact the Law Offices of Diana Santa Maria, P.A. immediately. Our experienced attorneys will fight for the compensation you deserve. Please call us for a free consultation. Attorney Diana Santa Maria, personal injury attorney in Fort Lauderdale, will fight to secure justice for you and your family. You can reach us at (954) 434-1077 or contact us via the website.