Student Severely Injured in Fort Lauderdale Hit and Run Accident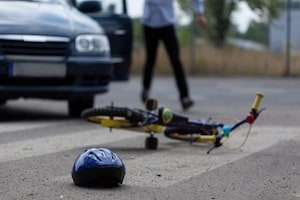 Hit and run accidents don't always happen between two vehicles, where one illegally leaves the scene afterwards. A hit and run accident can also be when a car hits a pedestrian or bicyclist and then drives away to evade responsibility.
That's exactly what happened recently right here in Fort Lauderdale. A vacationing college student was struck by a car when crossing the street at night. The driver left the scene of the accident, leaving the man injured in the road. The victim's injuries were not life-threatening, but serious enough to keep him hospitalized for at least a month.
The Florida Department of Highway Safety and Motor Vehicles reports that 25% of accidents in our state are hit and run. This statistic is consistent from year to year, indicating that the number of hit and run accidents is not decreasing.
Hit and Run Pedestrian Accidents Occur too Frequently
A hit and run accident is when a vehicle collides with another motor vehicle, pedestrian or bicyclist, and the driver fails to stop and produce identification.
The Florida Highway Patrol reported more than 98,000 hit and run incidents in 2017! Many injured victims and fatalities in these accidents were pedestrians and bicyclists.
Often the driver who leaves the scene has an issue to avoid identifying himself or speaking to the police. These can include driving under the influence of alcohol or drugs, having a license that is expired or suspended, or operating a vehicle without the proper registration or insurance.
Those involved in pedestrian accidents suffer severe and debilitating injuries such as head and brain trauma, paralysis, fractures, spinal cord injuries, internal organ damage and disfigurement. Even a low-speed impact can cause devastating physical, emotional and financial harm both to the victim and to the family. Many involved in pedestrian hit and run accidents are the elderly and children.
What to Do if You are a Victim of a Hit and Run Accident
First and most importantly, get medical attention immediately. Call the police and report the accident right away. Describe as much as you can about the vehicle that struck you including make, model, color and any possible damage.
Then, contact an attorney experienced in pedestrian accidents and hit and run accidents. We will work with you to gather evidence and recreate the accident, as well as interview witnesses to pursue justice for you and your family.
We Can Help if You Have Been Injured in a Hit and Run Accident
If you or a family member has been harmed in a pedestrian accident or car accident, slip and fall or any other type of personal injury, please contact the Law Offices of Diana Santa Maria, P.A. immediately. Our experienced attorneys will fight for the compensation you deserve. Please call us for a free consultation. Attorney Diana Santa Maria, personal injury attorney in Fort Lauderdale, will fight to secure justice for you and your family. You can reach us at (954) 434-1077 or contact us via the website.