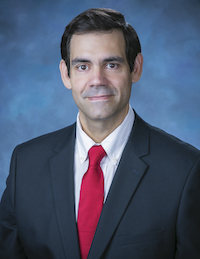 Rodrigo Fernandez Valle
Attorney
Download VCard
Phone: (954) 434-1077
Toll Free: (800) 668-2156
Fax: (954) 434-4462

12555 Orange Drive
Davie, Florida 33330
Attorney Valle went to St. Thomas University and was ranked 3rd in his class within his first semester. As a Merit Scholar he was offered an internship, externship, or clerkship at his choice of State or Federal Court, however, instead he continued his work as Client Financial Accounts Manager and Controller at the Law Offices of Diana Santa Maria, P.A. where he has worked since 2017.
Rodrigo graduated with honors and was admitted to the Florida Bar in 2022. With his finance background Rod has remained as the firm's controller overseeing the firm's financial management while also handling client's financial matters and developing his practice in the area of personal injury law.
Rod also has a law degree from Argentina, where he was a merit scholar focusing his field of study on Business and Tax Law.
While at St. Thomas University Rod was the coach for the 28th Willem C. Vis International Commercial Arbitration Moot, and the ILS Richard DeWitt Memorial Vis Pre-Moot, organized by the International Law Section of the Florida Bar. He served as the Vice President of Internal Affairs, for the Mark J. Wolff Tax Law Society E-Board, one of the most established and active organizations at St. Thomas University College of Law. He was Secretary for the St. Thomas More Catholic Law Society from 2020 to 2021. Rod also received the Pro Bono Commendation Certificate after completing more than 100 hours of pro-bono service.
"Having the license to practice law is a privilege to help those whose rights have been infringed upon. I want to continue performing my services with a heightened degree of care so that those rights may be properly protected." stated Valle, when asked what motivates him.
Education
J.D., Saint Thomas University College of Law, Florida, 2021
Honors: Merit Scholar
J.D., Universidad de Belgrano, Argentina , 1997
LLM, Universidad de Buenos Aires , 2001
Professional & Bar Association Memberships
Florida
Member Since: 2022
Argentina
Member Since: 1997
LLM
Honors and Awards
Merit Scholar St. Thomas University
Pro Bono Commendation Certificate
Coach, St. Thomas University Team, 28th Willem C. Vis International Commercial Arbitration Moot, 2021
ILS Richard Dewit Memorial Vis Pre-Moot, International Section of the Florida Bar, 2021
Secretary, St. Thomas More Catholic Law Society, 2020 – 2021
Vice President, Mark J. Wolff Tax Law Society E-Board, St. Thomas University, 2020-2021
Community Service
VITA program volunteer, St. Thomas University, 2020-2021