Prom Safety Tips for Parents and Teens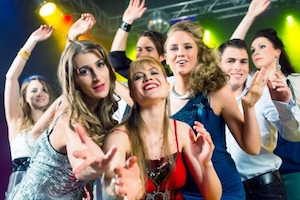 Spring means that it's prom season. This is an exciting time for your teenager, but at the same time, every year the news is full of tragic car accidents resulting from reckless behavior.
While you're thinking of prom dresses and shoes, renting tuxes and choosing flowers, keep safety uppermost in mind. Sit your teen down for a serious conversation about the boundaries of safe and acceptable behavior.
Transportation and Driving
Not everyone can afford to rent a limo for the night. If your teen will be driving or riding with others, make sure they understand Florida's graduated driving laws. Read them together at the Department of Highway Safety and Motor Vehicles website.
Discuss the dangers of driving under the influence of alcohol or drugs. Make sure that your teen understands that there is to be NO drinking at all if they are driving, and not to get into any car where the driver has been drinking alcohol or taking drugs.
Talk about distracted driving. Did you know that driving while texting is just as dangerous as driving while intoxicated? Remind your child that texting while driving is illegal as well as very dangerous, and that hands-free options for cellphone calls are best.
Get Complete Information in Advance
You need to know where your child will be during the evening. Ask about:
Locations and times of pre- and post-prom parties as well as the prom itself.
Names and contact information of adult hosts.
Transportation arrangements including others who will be in the car and their cellphone numbers.
Company name and contact information for any limousine. Check out the firm's safety record and alcohol policy.
Explain Your Expectations and Consequences for any Violations
Make sure in advance that your prom-goer:
Understands your curfew.
Keeps a fully-charged cellphone close by.
Notifies you about any changes in plans.
If driving, doesn't drink and follows all seat belt and distracted driving laws.
If riding with a friend or adult, does not get into the car if the driver has been drinking.
Has alternate transportation information like numbers for a family member, a cab or an on-demand driving service.
Keeps beverages close and doesn't accept a beverage from anyone else.
Is able to identify and act on unwelcome sexual advances.
Can call at any time - for any reason - for a safe ride home.
Learn more about how to discuss prom safety with your teen at PowerToTheParent.org.
Let Us Help if You Have Been in an Auto Accident
If you or a family member has been injured in any type of car accident or personal injury, please contact the Law Offices of Diana Santa Maria, P.A. immediately. Our experienced attorneys will fight for the compensation you deserve. Please call us for a free consultation. Attorney Diana Santa Maria, personal injury attorney in Fort Lauderdale, will fight to secure justice for you and your family. You can reach us at (954) 434-1077 or contact us via the website.