Premises Liability: Salon and Spa Injuries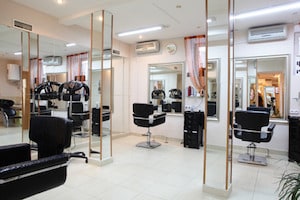 When you visit a salon or spa, you expect to leave with a new hairdo and to be refreshed by your experience. The last thing you would anticipate is to be harmed by the various chemicals or other substances that the salon uses.
If you are injured at a salon or spa, the business may be liable if negligence can be demonstrated. Common injuries at these facilities can include:
Burns from chemicals such as dyes, facial peels, glues and cosmetics
Wax burns
Burns from hot hair tools that are dropped or used incorrectly
Skin treatment burns, for example from a laser
Cuts and abrasions
Hair loss and scalp injuries from hair treatments
Disfigurement
Staph infection
Injuries suffered in a slip and fall accident in these establishments may also be caused by negligence.
Negligence is the failure of a salon or spa to exercise reasonable care that causes injury or harm to a customer. These businesses must adhere to established standards of care in order to protect client safety. Beauticians have an obligation to make sure that a customer's health and safety are not put at risk.
For example, if a customer develops a staph infection after a technician uses dirty nail instruments in a salon, that salon may be liable because of negligence. It can be argued that a salon or spa exercising reasonable care would properly clean and sterilize those tools because of the risk of harm posed to clients.
Some common causes of beauty salon injuries include:
Failure to test products to assess any adverse effects.
Failure to select the appropriate treatment.
Failure to use a treatment as directed.
Using unsanitary instruments.
Use of expired or contaminated chemicals.
If you have suffered harm due to the negligence of a salon worker, you may be able to claim compensation for medical expenses as well as lost wages and pain and suffering.
We Can Help with Injuries Suffered in a Spa or Salon
If you or a family member has been harmed in a premises liability accident such as in a beauty salon including a slip and fall, or by a car accident or any other type of personal injury, please contact the Law Offices of Diana Santa Maria, P.A. immediately. Our experienced attorneys will fight for the compensation you deserve. Please call us for a free consultation. Attorney Diana Santa Maria, personal injury attorney in Fort Lauderdale, will fight to secure justice for you and your family. You can reach us at (954) 434-1077 or contact us via the website.