Pilot Swims Away from Fort Lauderdale Plane Crash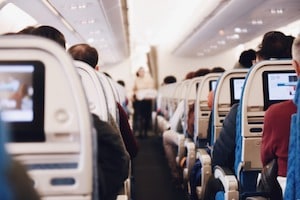 A twin engine Piper PA-23 aircraft recently ended its ride in an Oakland Park lake while attempting to return to Fort Lauderdale Executive Airport. The pilot was able to extricate himself and swim to safety, and the plane sank shortly thereafter.
At this time, the accident is being investigated by the Federal Aviation Administration (FAA) and the National Transportation Safety Board (NTSB) in order to determine its cause.
Most Aviation Fatalities Happen in General Aviation
Fully 97% of aviation fatalities occur in general aviation rather than commercial flights. General aviation are all civil aviation operations apart from scheduled air services, and in the U.S. includes more than 220,000 private and corporate aircraft and even gliders and powered parachutes.
The NTSB reports an average of 5 small plane crashes each day in the U.S., resulting in 500 deaths annually as well as thousands of serious and life-changing injuries. Victims and their families incur expenses including current and future medical costs, rehabilitation, lost wages and required modifications to home and transportation.
The top 10 causes of general aviation accidents are:
Loss of control in flight such as perceptual, experience and environmental conditions
Controlled flight into terrain including rising mountainous terrain and moonless nights
System component failure - power plant
Low altitude operations including crop duster, firefighting, EMS
Unknown with no witness or recorder
Other including instrument approach awareness, pilot situational awareness
Fuel-related including bad gauges, preflight planning, weather and winds and fuel management
System component failure - non power plant
Mid-air collisions
Wind shear or thunderstorms
Contributing causes often include distraction, situational awareness, training, maintenance, preflight check and crew experience.
Ongoing Work to Develop Pinpoint Causes and Develop Safety Strategies
Together with the aviation industry, the FAA is working to identify risks and causes of aviation accidents and to create safety strategies.
Recent safety enhancements to address loss of aircraft control include crew and maintenance training, procedures and technology. Improving engine technology is a focus as is aiding the pilot in emergency decision-making after engine failure and improving resources, education and training to mechanics.
We Can Help if You Have Been Injured in an Aircraft Accident
If you or a family member has been involved in an aircraft accident or car accident or any other type of personal injury, please contact the Law Offices of Diana Santa Maria, P.A. immediately. Our experienced attorneys will fight for the compensation you deserve. Please call us for a free consultation. Attorney Diana Santa Maria, personal injury attorney in Fort Lauderdale, will fight to secure justice for you and your family. You can reach us at (954) 434-1077 or contact us via the website.