New Florida Laws Effective January 2017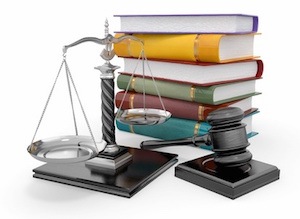 The last 3 bills signed by Governor Scott from Florida's 2016 legislative session went into effect on January 1:
Insurance Coverage for Opioids (SB 422) - When the U.S. Food and Drug Administration approves a medication's claim that it will deter prescription drug abuse, manufacturers are allowed to use abuse-deterrent labeling on the drug. The new law prohibits health insurance policies that cover opioid drugs from requiring prior authorization for abuse-deterrent versions of the medication. In other words, for opioid medications, these policies may not require the use of those that are not labeled over those that bear the abuse-deterrent labels.
The law's supporters argued that this change will allow those individuals needing painkillers easier access medications that are less likely to cause addiction. They also reasoned that a pre-authorization requirement may deter doctors from writing the initial prescriptions even when needed.
An exception to the law allows insurance policies that already have a pre-authorization requirement for opioid painkillers without the abuse-deterrent labeling to enforce this same requirement for those drugs with the labeling.
Retail Cough Medicines (SB 938) - Dextromethorphan is a cough-suppressant drug that is produced synthetically. When abused in high doses, the medication can cause intoxication side effects including loss of coordination, sweating, slurred speech, spasmodic eye movement and hypertension. In 2014 there were 6 deaths related to its use as reported by the American Association of Poison Control Centers.
The new law prohibits the sale of any cough medication containing dextromethorphan to individuals under than the age of 18. Those purchasers who are presumed to be younger than age 25 must produce ID to show that they are at least age 18.
Many over-the-counter cough medicines contain dextromethorphan including Alka Seltzer Plus, Robitussin, Vicks NyQuil and Tylenol Cough & Cold.
Financial Institutions (SB 1104) - This law compels financial institutions to comply with existing laws for service delivery of documents such as levies, demands, notices and processes. A single agent or location may be identified for these deliveries, which include summonses and subpoenas.
We Can Help with any Injury or Loss Caused by a Product Liability
If you or a family member has been injured by a defective product or any type of personal injury, please contact the Law Offices of Diana Santa Maria, P.A. immediately. Our experienced attorneys will fight for the compensation you deserve. Please call us for a free consultation. Attorney Diana Santa Maria, personal injury attorney in Fort Lauderdale, will fight to secure justice for you and your family. You can reach us at (954) 434-1077 or contact us via the website.