Mistakes That can Ruin Your Accident Claim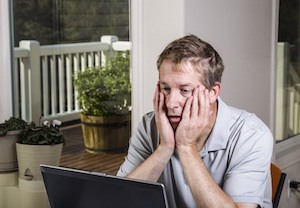 If you have been injured in an auto accident, it's all too easy to ruin your chances to collect compensation in an accident claim. Now is not the time to relax and just let things happen. You must act quickly, be vigilant and be very careful of everything you say and do.
Don't worry! We can help you through every step of this process. Here are our top three "Don'ts" if you have been injured and intend to file a claim to get the compensation to which you are entitled:
Don't Delay Getting Medical Treatment and Filing Your Claim
Even if you believe that your injuries are minor, you must get medical treatment as soon as possible. Sometimes symptoms appear or get worse later. If you decline emergency treatment at the accident scene, go to an emergency room right afterwards or see your family doctor quickly.
There is one very important deadline that you can't ignore and that is the statute of limitations. If you miss this deadline for filing a personal injury claim, you won't have any case. In Florida this is generally between 1 and 3 years beginning on the accident date.
Don't Say or Write the Wrong Thing
Don't damage your case by saying the wrong thing to others involved in your accident like other drivers, the police or insurance companies.
Never admit fault.
Don't state that you feel OK.
Give officials at the scene only required information.
Stay off of social media! Don't post any photos of your vehicle or your own injuries and don't give status updates of your health or injuries. Opposing attorneys and insurance adjusters have the means to gain access to your social media accounts and will use any information against you.
Don't give any statement to an insurance company adjuster.
Don't Jump to Accept a Settlement
You may want to accept an early settlement from the insurance company that purports to cover medical expenses, lost wages and property damage. But a preliminary settlement may not consider additional damages that you may face in the future such as ongoing medical expenses, rehabilitation and home and lifestyle modifications. Often the full scope of your injuries won't be apparent for some time. But once you have accepted a settlement in a personal injury case, the case is closed. You can't go back and ask for more compensation for any reason - you have signed away your legal rights.
For these and for many other reasons, it is essential that you work with an attorney qualified in Florida personal injury cases. Our experienced attorneys are happy to discuss your case with you to get you and your family the compensation you deserve.
Let Us Help if You Have Been Injured in an Auto Accident
If you or a family member has been injured in a car accident or any type of personal injury, please contact the Law Offices of Diana Santa Maria, P.A. immediately. Our experienced attorneys will fight for the compensation you deserve. Please call us for a free consultation. Attorney Diana Santa Maria, personal injury attorney in Fort Lauderdale, will fight to secure justice for you and your family. You can reach us at (954) 434-1077 or contact us via the website.