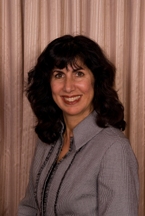 Laura D. Dolin
Download VCard
Phone: (954) 434-1077
Toll Free: (800) 668-2156
Fax: (954) 434-4462

5220 S University Dr #205c
Fort Lauderdale, Florida 33328
Laura D. Dolin was born in Chicago, Illinois and joined the Law Offices of Diana Santa Maria, P.A. in Fort Lauderdale, Florida in 2005.
Laura is a graduate of the University of Illinois, Urbana, Illinois (B.A. with honors, 1981) and South Texas College of Law, Houston. Texas (J.D. 1986), where she was a member of the Honorary Society of the Order of the Lytae and Assistant Casenote Editor for the Law Journal. Laura published an article in Washington, D.C., for AARP while in law school involving Elderly Consumer Law Issues. After graduating from law school, Laura worked in Chicago, Illinois for the renowned trial attorney Leonard M. Ring, deceased, after whom the Association of Trial Lawyers of America has named their organization (Leonard M. Ring Law Center).
Laura is admitted to both the Illinois Bar (1987) and The Florida Bar (since 1990). Since 1987, she has devoted her practice to the representation of persons injured as a result of the negligence of others. Since 1990, she has concentrated in civil cases involving personal injury and wrongful death in Florida. Laura was a mentor for Nova Southeastern University Law Center law students in the Personal Injury Clinic. She has co-authored Guideline for Handling Cases Involving Sexual Abuse of a Minor by a Public School Teacher with Diana Santa Maria for a conference at the George Washington University Law School In Washington, D.C. in May 2006, which was published in the July, 2006 Academy of Florida Trial Lawyer's Magazine and Summer 2009 Nova Law Review.
Laura is married and is a parent who has significant interest in and sensitivity to protecting and preserving the rights of vulnerable individuals and children who are the victims of abuse. She joined the Board of Directors of CareSource in 2008 to support vulnerable individuals who need help with life management due to age, disability or family circumstance.
Education
J.D., South Texas College of Law, Houston, Texas, 1986
Honors: Order of the Lytae
B.A., University of Illinois, Urbana, Illinois, 1981
Honors: Dean's List Honors: Alpha Lamba Delta Honor Society Major: Speech Communications
Bar Admissions Illinois, 1987
Florida, 1990

Past Employment Positions
Leonard M. Ring & Associates, Law Clerk, 1986 - 1987