Fort Lauderdale Wrong-Way Driver Perishes in Head-On Crash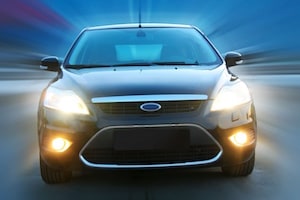 Imagine that you are traveling at a high speed at night down a multiple-lane highway - and then imagine that you see headlights coming directly toward you in your lane.
This is exactly what happened recently on I-95 in Fort Lauderdale, when a car traveling north in the southbound lanes crashed head-on into another vehicle near State Road 9. The driver of the car traveling the wrong way was pronounced dead at the scene, while the other driver was hospitalized with critical injuries.
Wrong-way accidents are not too frequent, but they almost always involve serious injuries or fatalities. The reason for the severity of these crashes is because they usually involve head-on collisions. Typically these accidents occur on controlled-access highways, exit and entrance ramps.
Every year, 300-400 people in the U.S. are killed in wrong way crashes. While this is only about 1% of all traffic-related fatalities, the crashes tend to be severe as they occur at high speeds and usually result in a head-on collision.
Alcohol Impairment Involved in More Than Half of Wrong-Way Accidents
As reported by the National Transportation Safety Board, more than half - and up to 75% - of wrong-way crashes involved a driver who was impaired by alcohol. These collisions occur most frequently at night and on the weekend, both of which may be a function of driving under the influence of alcohol.
The primary origin of wrong-way movements involves entering a highway via the exit ramp. Other accidents result from making a U-turn on the highway or driving through the center median in order to correct missing an exit ramp.
Can the Risk of Wrong-Way Accidents be Reduced?
New technology may be able to reduce the number of wrong-way accidents.
Pilot programs in our state include adding sensors that set off flashing red lights on signs indicating "wrong way." Other warnings include overhead billboards that notify other drivers of the oncoming danger. When a wrong-way driver is sensed, a camera sends a picture of the vehicle to state troopers and the Florida Department of Transportation dispatchers.
So far, tests near Hollywood have resulted in many wrong-way drivers - 47 out of 48 - who were attempting to enter the highway the wrong way turning around thanks to the high-tech warnings.
Let Us Know if You Have Been Injured in a Wrong-Way Accident
If you or a family member has been harmed in a car accident, slip and fall or any other type of personal injury, please contact the Law Offices of Diana Santa Maria, P.A.immediately. Our experienced attorneys will fight for the compensationyou deserve. Please call us for a free consultation. Attorney Diana Santa Maria, personal injury attorney in Fort Lauderdale, will fight to secure justice for you and your family. You can reach us at (954) 434-1077 or contact us via the website.