Follow-Up on Hurricane Irma Nursing Home Deaths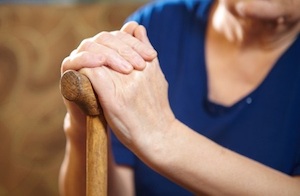 In our earlier blog, we reported on the Hollywood Hills nursing home deaths resulting from Hurricane Irma and the subsequent power outage.
The death toll from this unfortunate tragedy has now risen to 12 with the recent passing of another former resident.
After Hurricane Irma swept through Florida on September 10th and cut power to most of the state, the Rehabilitation Center in Hollywood Hills failed to evacuate residents from the oppressive heat in the days after the storm.
On September 13th, when officials became aware of the hazardous conditions of the facility, 8 people ages 71-99 had died. Although eventually 141 residents were evacuated from the facility, 3 additional former residents died a week later. Despite the fact that no cause of death has been given, a number of those evacuated from the facility had been suffering from heat-related issues.
Criminal Investigation is Ongoing
All the deaths resulting from the failure to evacuate the Hollywood Hills nursing home are part of an ongoing criminal investigation, according to local police. Both federal and state agencies are also conducting administrative investigations.
Allegedly, despite multiple calls between state authorities and the nursing home, the facility did not request evacuation or report that patients were in danger. According to a report recently issued by Governor Rick Scott's office, facility management was advised by the state more than once to call 911 if a dangerous situation arose.
With no air conditioning, patients had been moved into the hallways next to fans and spot coolers. But this measure was inadequate to prevent serious heat-related illnesses and the resulting deaths. According to Governor Scott, facility managers are not taking responsibility for the fact that they decided not to call 911 for help and also decided not to evacuate the residents - even though one of the largest hospitals in Florida is directly across the street.
Proposed Legislature may Prevent Lengthy Air Conditioning Outages at Nursing Homes
Multiple bills have been filed for the Florida 2018 legislative session to prevent lengthy air-conditioning outages at assisted living facilities and nursing homes.
The bills seek to require emergency power sources and fuel supplies for a specified number of days. The generators would be required to cool a portion of the facilities with enough room to shelter all residents in a cooler environment.
Has a Family Member Suffered from Neglect or Abuse in a Nursing Home?
If you or a family member has experienced an injury in a nursing home or other assisted living facility, or has been injured by any other type of personal injury, please contact the Law Offices of Diana Santa Maria, P.A. immediately. Our experienced attorneys will fight for the compensation you deserve. Please call us for a free consultation. Attorney Diana Santa Maria, personal injury attorney in Fort Lauderdale, will fight to secure justice for you and your family. You can reach us at (954) 434-1077 or contact us via the website.