Driver Passing Semi-Truck Kills 4 in Head-on Collision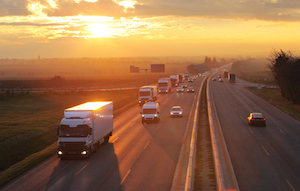 Three innocent family members were recently killed when an SUV hit them head-on in St. John's County.
The fatal crash occurred in the morning on State Road 206 when the 27-year old driver of the Dodge SUV tried to pass a semi-truck and slammed into the family's car. The SUV driver was killed along with all occupants of the other vehicle.
The driver of the SUV was trying to pass the slower-moving truck and then allegedly did not return to his lane, resulting in the head-on crash. A report by the truck driver states that the other vehicle unsuccessfully attempted to avoid the wrong-way SUV.
An investigation of the accident is currently underway.
What Causes Head-On Collisions?
In the deadly St. John's County crash, it seems apparent at this time that the SUV driver erred by not returning to the proper lane after passing the truck. But were there other influences that caused this accident?
Head-on crashes may be caused by:
Fatigue
Improper passing
Failure to maintain control of the vehicle
Poor weather conditions
Disobeying traffic signals and signs
Unfamiliarity with the area
The results of the investigation into this accident may reveal other factors that caused the SUV driver to fail to return to his driving lane, including driver negligence.
Head-On Collisions can be Catastrophic
Unlike other vehicle accidents, when 2 cars hit each other head-on, the vehicles crash with tremendous force caused by speed as they drive toward each other. Although head-on crashes represent only 2% of all accidents, they account for 10% of fatalities.
Victims of these collisions can sustain devastating harm including:
Spinal injuries
Head trauma including concussion
Brain injuries
Lacerations
Contusions
Broken bones
Whiplash
Airbag injuries
Paralysis
Internal organ damage
Injuries can be exacerbated by whether or not the victims were wearing seatbelts or if the vehicle had safety devices such as airbags. In the St. John's County accident, one of the deceased passengers had not been wearing a seatbelt.
We Can Help if You Have Been in a Car Accident
If you or a family member has been harmed by a truck accident, bus accident, car accident, slip and fall or any other type of personal injury, please contact the Law Offices of Diana Santa Maria, P.A. immediately. Our experienced attorneys will fight for the compensation you deserve. Please call us for a free consultation. Attorney Diana Santa Maria, personal injury attorney in Fort Lauderdale, will fight to secure justice for you and your family. You can reach us at (954) 434-1077 or contact us via the website.