Distracted Driver Causes Tragic Accident in Florida Horse Country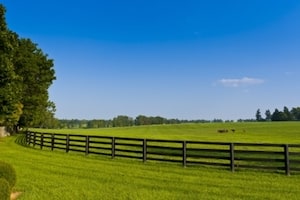 Distracted driving continues to take its toll.
A recent accident in Southwest Ranches, a rural area with many horse ranches, involved a pick-up truck driver who had dropped his cellphone. When reaching down for it, the truck hit 3 people who were riding their horses across the road. Two of the riders were injured when thrown from their mounts and 2 of the horses were killed.
Investigating police officers believe that wearing a riding helmet may have saved the life of the youngest victim, a girl age 9. Her condition is unknown at this time. The second victim, the riding instructor, suffered broken bones and a concussion, or mild traumatic brain injury (TBI).
The driver of the truck involved in the accident had 8 traffic citations in the last 5 years, including 2 for speeding. Police are investigating whether speed was a factor in the crash.
Distracted Driving is on the Rise
Distracted driving continues to be a big problem and a major factor in the increase in deaths from vehicle accidents.
3,450 people died in U.S. accidents caused by distracted driving in 2016. In Florida, distracted driving accidents have increased a huge 25% since 2013, with more than 200 people killed last year in our state.
Drivers can be distracted in many ways while driving, including taking care of children in the back seat, adjusting music controls, following GPS and eating. But by far the most dangerous distracting behavior is texting.
In fact, in a car traveling at 55 mph, a driver reading a typical text for only 5 seconds can travel the length of a football field - without looking at the road.
Tips to Avoid Distracted Driving
Never text and drive - it's dangerous behavior and also illegal in Florida.
Avoid making cellphone calls while driving. Turn your phone off, switch it to silent or toss it in the back seat.
If you must make or take a call, pull over to a safe place first.
Ask a passenger to make a call for you or manage GPS.
Save your email and web surfing for when you reach your destination.
Secure your pets before beginning your trip.
Pull over to a safe area if necessary to deal with your children.
Avoid smoking, eating, drinking or any other activity that takes your eyes, hands or mind off the road.
Parents, be good role models for your teen drivers! Never text while driving and stay focused on the road by avoiding other distractions. Take the AAA South pledge, along with your young driver, never to text and drive.
We Can Help if You Have Been Injured in an Accident
If you or a family member has been harmed by a truck accident, bus accident, car accident, slip and fall or any other type of personal injury, please contact the Law Offices of Diana Santa Maria, P.A. immediately. Our experienced attorneys will fight for the compensation you deserve. Please call us for a free consultation. Attorney Diana Santa Maria, personal injury attorney in Fort Lauderdale, will fight to secure justice for you and your family. You can reach us at (954) 434-1077 or contact us via the website.