Diana Santa Maria Presents at the FJA 2023 Workhorse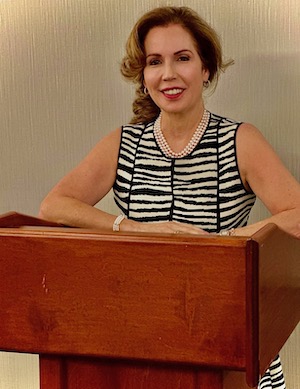 Diana recently presented at the Florida Justice Assn's (FJA)'s 2023 Annual Workhorse Seminar. This premier CLE event brings together renowned trial attorneys and industry legal professionals from Florida and beyond. Together with attorneys, Justin Kahn (of South Carolina) and Chad Mance (of Georgia) Diana presented a 4-hour workshop on Direct and Cross-Examination.
A long-time member and 2016 recipient of the Compassionate Gladiator award Diana is also a 'Fellow' of the Florida Justice Association, representing members who have reached the pinnacle of their careers, the height of service to their profession, and the peak of their commitment to justice through extraordinary service, dedication, and commitment to the FJA. Diana also serves as a Governor on the Florida Bar Board of Governors since 2013.