Cruise Excursion Tour of Mayan Ruins Ends in Tragedy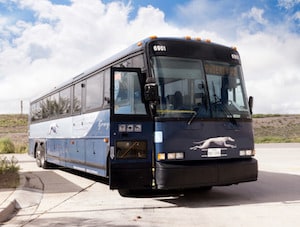 A holiday family vacation turned tragic when a 78-year old grandmother from Coconut Creek was killed in a tour bus accident.
The crash occurred in eastern Mexico when the tourists were motoring to Mayan ruins. Results from a preliminary investigation show that the bus driver allegedly lost control of the bus, which then flipped over, striking a tree. The Florida woman, her daughter and her grandson were among the 12 fatalities from this accident, with 3 additional family members experiencing serious injuries.
Preliminary evidence suggests that the bus may have been speeding. The hospitalized bus driver may face criminal charges, according to Mexican police.
How Safe are Cruise Shore Excursions?
Cruise vacationers expect the highest level of safety while on board as well as when escorted to tourist destinations. Cruise lines should consider and investigate each shore excursion company in order to ensure safety for their guests. But do they perform extensive or even adequate background checks?
Cruise lines may not have the personnel to conduct these checks on all excursion companies, even though U.S. maritime law requires background checks on these types of businesses. They are also obliged to warn guests of dangers on shore.
Still, shore tours that have been vetted by a cruise line may be safer than independent tours that solicit tourists at the docks.
Staying Safe on a Shore Tour
You can reduce your risk of injury while enjoying a cruise line shore excursion with these tips:
Book your excursion through the cruise line. Avoid independent tours that have not been investigated at all.
Research independent tours in advance. Do your homework before boarding the liner by asking about equipment safety, staff member training and insurance coverage.
Check reviews by past participants. Look especially for any safety warnings.
Know your limitations. Don't push yourself on a hike or when reef snorkeling.
Choose small group tours. You'll get more personalized service and access to your guide as well as a greater sense of safety.
Stay alert during the safety briefing. You may prevent injuring yourself - even a minor injury can ruin the rest of your trip.
Let Us Know if You Have Been Injured on a Cruise
If you or a family member has been injured in an accident on a cruise, whether on the ship or on a shore excursion, or in a car accident or any other type of personal injury, please contact the Law Offices of Diana Santa Maria, P.A. immediately. Our experienced attorneys will fight for the compensation you deserve. Please call us for a free consultation. Attorney Diana Santa Maria, personal injury attorney in Fort Lauderdale, will fight to secure justice for you and your family. You can reach us at (954) 434-1077 or contact us via the website.