Avoid the Social Media Trap in Personal Injury Cases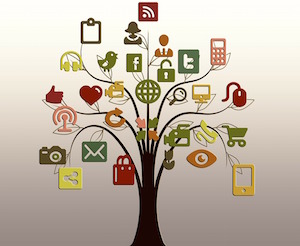 Anything that you post on social media can be used against you in your personal injury case - even if your settings are private rather than public.
Hard to believe? It's true - attorneys and insurance companies for the at-fault party can gain access to your postings, photos and even private conversations fairly easily. Here's how they can hurt your case:
Let's say that you've been injured in a car accident and the other driver was at fault. You've had many medical expenses and have been out of work too, so you hire a lawyer to represent you in a personal injury case.
The at-fault driver also has legal representation and that attorney, along with the driver's insurance company, will do everything they can to repudiate your claim. They will try to prove that your injuries and property damage are not that serious - and therefore not that expensive - to minimize the amount of money they will have to pay on your claim. They'll try to prove that you really are able to work.
One of the weapons that they'll use against you is your social media posts. Even if your accounts are private, a lawyer or insurance representative will do everything they can to gain access to your accounts, including "friending" your friends.
So What's the Potential Harm of Social Media in My Personal Injury Case?
Photos or videos that you upload or are tagged in can be used to show that your injuries are not that serious. For example, a photo of you lifting up your child can cast doubt on your alleged back pain.
After you posted about that special weekend away, someone will question that if you are well enough to travel, why can't you work?
Too much information on medical problems you had before your accident can be used to show that you had pre-existing conditions before you were injured.
A judge may question why you were skiing after your accident based on data retrieved from tracking applications like Foursquare.
Even if you delete photos or posts, they really never go away.
Be Cautious About Social Media After an Accident
Don't post anything about your accident, the damage to your vehicle or your injuries.
Avoid sharing information about missed work or your finances, either positive or negative.
Don't make disparaging remarks about the judge, either attorney or insurance company.
Refrain from posting anything about your daily activities.
Request that your friends not post anything on your social media or mention you in any posts or tags. Don't use social media to make this request!
We Can Help With any Type of Accident or Personal Injury
If you or a family member has been injured in a car accident or in any other personal injury, please contact the Law Offices of Diana Santa Maria, P.A. immediately. Our experienced attorneys have the right expertise to fight for the compensation you deserve. Please call us for a free consultation. Attorney Diana Santa Maria, personal injury attorney in Fort Lauderdale, will fight to secure justice for you and your family. You can reach us at (954) 434-1077 or contact us via the website.