6 Myths About Traumatic Brain Injury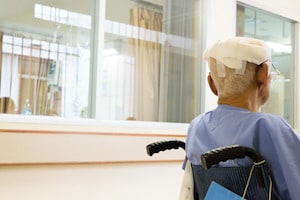 Traumatic brain injury, or TBI, is a major cause of death and debilitating injuries in the U.S. In fact, 30% of all injury deaths have TBI as a contributing factor (data from Centers for Disease Control and Prevention CDC). Effects of TBI include impaired memory and thinking, movement, sensation and emotional function that can be devastating for victims and their families.
Although TBIs are common in children as well as adults, there are a lot of misconceptions out there about this severe injury.
Here are some common myths about traumatic brain injury:
TBI must be accompanied by loss of consciousness. TBIs can present in various ways; you do not have to lose consciousness to be diagnosed with a TBI.
TBI without bleeding is not that serious. Head trauma can include open wounds and closed or blunt head wounds. Open wounds usually include external bleeding. However, the brain may experience significant damage without the bleeding from a penetrating wound. Most head wounds are closed and harm the brain with bruising, lesions, hemorrhaging, hematoma, edema and intracranial pressure.
A TBI victim who is walking or talking is okay. Someone who has experienced an impact to the head may look normal and can be conscious, walking and talking, but they may have a serious closed head injury. These injuries are often overlooked, especially because the victim may not even recognize the TBI symptoms.
Mild TBIs are not that incapacitating. Even a mild TBI - a concussion is an example - can have long-lasting and pervasive psychological and neurological consequences. Cognitive symptoms can include confusion, poor concentration, slowed thinking, lack of awareness and speech problems. Emotional problems can be mood swings, personality changes, aggression, agitation, irritability and depression.
TBIs will show up in brain imaging. Structural scans like CT scans and MRIs can't detect slight structural differences. A brain injury leading to brain functional changes may not make visible changes to the brain's structure. Neuropsychological testing can help assess the functional impact of many TBIs.
Recovery from a TBI is quick and straightforward. Based on the injury, other physical or mental health conditions and how the victim responds to treatment, recovering from a TBI can take days, months or even years. Recovery for many can be a long process characterized by frustrations and setbacks.
There are many misunderstandings about TBIs and how they affect victims. Just as each injury is unique, the recovery path for each victim is unique too. Whether a victim's TBI occurred in a vehicle or bicycle accident, a pedestrian accident or just by falling down in the grocery store, the road to recovery can be long and expensive. Let us help you determine if your accident was due to someone else's negligence.
Let Us Know if You Have Experienced a Traumatic Brain Injury
If you or a family member has been injured in a car accident or slip and fall or any other type of personal injury, please contact the Law Offices of Diana Santa Maria, P.A. immediately. Our experienced attorneys will fight for the compensation you deserve. Please call us for a free consultation. Attorney Diana Santa Maria, personal injury attorney in Fort Lauderdale, will fight to secure justice for you and your family. You can reach us at (954) 434-1077 or contact us via the website.