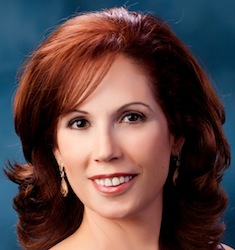 The consequences of an accident, a medical mistake or a violent crime often cause serious injuries and great emotional loss. Such physical and emotional losses demand quality legal representation in order to obtain justice and full compensation. The personal injury attorneys at the Law Offices of Diana Santa Maria, P.A. will handle your personal injury or medical malpractice claim with compassion, integrity, and skill.
For over a decade, the firm has provided quality personal injury and medical malpractice representation to persons from all walks of life and from all over the world. The firm has handled numerous high profile cases against major insurance companies, hospitals and healthcare organizations, airlines, grocery and department stores, as well as Fortune 500 companies. They have secured justice and obtained large verdicts and settlements in all of the following types of cases:
Auto Accidents.
Car accidents;
Trucking and 18 wheeler accidents;
Motorcycle accidents;
Boat, airline, train; accidents;
Bus and commercial carrier accidents.
Pedestrian accidents where pedestrians are hit by a vehicle.


Medical malpractice.
Extravasation injuries caused by inappropriate injection and IV techniques;
RSD and Complex Regional Pain Sydrome (CRPS) injuries caused by medical error;
Failure to timely diagnose and misdiagnosis cases;
Operating Room Fires;
Failure to obtain informed consent causing injuries;
Failure to monitor or supervise;
Birth injuries;
Emergency room (ER) errors


Premises liability.
Slips and falls;
Unsafe and toxic buildings;
Construction site accidents;
Cruise ship accidents;
Hair or Spa Salon accidents (serious chemical or laser burns; disfiguring injuries due to failure to properly test or utilize safe cosmetic or aesthetic procedures and protocol)
Swimming pool accidents/drownings and diving accidents;
Faulty or defective sidewalks, walkways, pathways and other walking surfaces;
Dog and other animal bite cases;
Civil Actions for Criminal Acts- failure to provide adequate security;
Defective Products causing injuries;
Physical injuries and sex-abuse of minors in schools due to lack of proper supervision;


Products liability.
Defective Products causing injuries;
Hair Dyes ( as cause of chemical burns, contact leukoderma, depigmentation of skin, and other systemic medical conditions) manufacturer's failure to properly test or warn;
Unsafe Prescription drugs which deliver serious injury or death as a result of their usage and failure to properly warn;
Unsafe Cosmetics- faulty or defective product which cause permanent disfigurement, serious injury or death due to failure to properly test or warn;
Unsafe Tires-serious injury or death due to tire blow outs from defective tires;


Nursing Home Negligence
Nursing Home Neglect leading to BED SORES, PRESSURE SORES, OR DECUBITUS ULCERS
Falls in Nursing Homes leading to fractures, head injuries, subdural hematomas leading to death;
Nursing Home Neglect leading to MALNUTRITION OR DEHYDRATION;
Nursing Home Failure to Provide Adequate Health Care;
Nursing Home Failure to Properly Supervise Residents leading to residents who stray or become victims of crime due to Negligent Supervision
Our experienced and professional attorneys strive to secure justice and obtain full and fair compensation for clients' injuries. The cases we take are accepted on a contingency fee basis, meaning that clients pay only if we are able to obtain compensation for them. The contingency fee arrangement allows clients from all walks of life and all socio-economic classes to afford the finest legal representation in their time of need without having to incur financial risk.